SSIS : Swachchata Pakhwada- hygiene sensitisation programme at Prem Niwas - 9th Sept 2017
On the 9th of September, 2017, the Symbiosis School for International Studies (SSIS) organized a visit for its students to Prem Niwas- A home for the aged at Bhawani Peth, Pune, Maharashtra.  Prem Nivas is managed by Society of St. Vincent De Paul. The visit was planned under the initiative of Ministry of Human Resources and Development. The ministry had announced September 1 to September 15 as 'SWACHCHTA PAKHWADA' to spread awareness of and evoke sensitivity to virtues of sanitation and cleanliness.
The home only housed aged women, who have been staying there for years.  Students had an interesting interaction with inmates and tried to bring a smile on their faces. Students have noticed that the organization was not very keen to maintain the high standards of hygiene and left it to an individual's concern.  It will be very helpful if management appoints some additional staff members to facilitate smoother life for inmates. 
Although the inhabitants of the home were mainly from Maharashtra, the home has also provided shelter to senior citizens from diverse parts of India like Tamil Nadu, Kerala, and Karnataka.  The visit was a wonderful opportunity for students to learn from the seniors and to provide the inhabitants of the old-age home, an outlet to communicate.
The visit to Prem Nivas concluded by soulful songs which were performed by the students to make them feel rejuvenated and members of the home treated the students with the same affection as if they were their grandchildren.  It was also a delightful opportunity to learn from these senior citizens about their experiences in life.
The visit was a very novel initiative and helped to imbibe sense of responsibility among students towards society in general and senior citizen in particular. Though Society of St. Vincent De Paul is doing a great service, it is necessary to improve the functioning of the home on certain grounds.
The following recommendations can be suggested:
The organization should take more measures to keep the place more clean and hygienic.
There should be efforts undertaken by the management to deploy additional helpers and volunteers. 
SWACHCHTA PAKHWADA: Students of Symbiosis School of International Studies, MA- 2017-19 batch interacting with inmates of Prem Nivas, Pune on September 9, 2017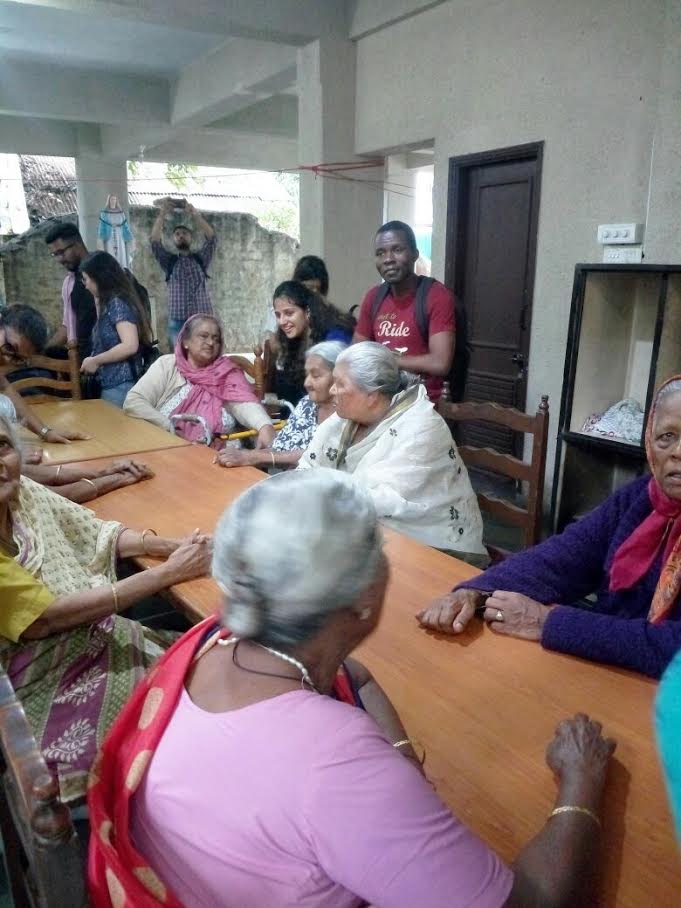 SWACHCHTA PAKHWADA: Interaction of students with inhabitants of Prem Nivas, Bhavani Peth, Pune on September 9, 2017